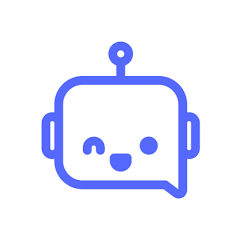 #1 AI Writing Assistant of GPT-4
Use Chat AI to write, reply, chat, and correct grammar. Emails, essays, articles, and any material may be generated in over 25 languages.
Chat AI is a multilingual writing and knowledge helper for students and professionals that is second to none. Chat AI, created by Itify developers, is guaranteed to boost your productivity and writing quality. Immediately compose articles, answer to communications, and guarantee professional language and tone. You may ask it anything and save time on time-consuming jobs. Welcome to the incredible potential of human-AI collaboration.
Features:
*WRITE* articles, essays, emails, messages, and outlines on any subject you choose. Simply explain your topic (for example, ""an essay outline on Beethoven"" or ""a report on improving sales""), and Chat AI will provide precisely written material in the format of your choosing, ranging from a brief paragraph to a complete essay outline and essay. To fine-tune your GPT AI produced text, choose the tone and voice.
*REPLY* to emails and texts in an instant. Copy and paste any email or remark to get an instant response in your preferred tone – simply indicate approval or disapproval. Leave email response to the AI to save time.
*IMPROVE* the grammar and tone of any text. Chat AI will use expert spelling, grammar, and terminology to improve or rewrite preliminary writings and outlines. Interpret the tone of your work to verify that you are expressing your intended message.
*TRANSLATE* across 25+ languages to provide exceptional multilingual GPT AI communication for complicated translation needs such as multilingual live chat, website & book translation, email, and more. This is a must-have for English as a Second Language (""ESL"") and Teaching English as a Foreign Language (""TEFL"") users. Natural Language Processing (""NLP"") in GPT-4 can flawlessly convert practically any language to any other language, including Mandarin, English, Spanish, Arabic, French, German, Portuguese, Italian, Urdu, Korean, Hindi, Japanese, Vietnamese, and Tagalog. (If your language isn't listed, use the command ""output in *language*"" instead.)
Who It Benefits:
You should try Chat AI if you use Quillbot, Grammarly, Wordtune, Jasper AI, Copy.AI, Rytr, Ginger, AI Writer, Writesonic, Anyword, Hyperwrite, or ChatGPT.
*PROFESSIONALS* can compose and respond to emails, messages, reports, and other documents in practically any language instantly and with impeccable grammar. The paragraph will automatically examine your grammar and correct any errors. Every professional, from sales and marketing to customer service and operations, will see an improvement in the quality, impact, and speed of their writing.
*STUDENTS* may improve their writing, learn more about the world, discuss and cooperate with a top-tier AI writing and knowledge assistant, and receive immediate feedback on their work.
*ORGANIZATIONS* can enable their employees to be more productive while also improving internal and external communications. Grammatical mistakes and unexpected tones may cost businesses important connections. Chat AI ensures that your company is always portrayed professionally and in the best light.
About Us:
Chat AI was created with love by an Itify team of expert engineers and designers. We want to harness the power of human-AI collaboration and improve writing for both students and professionals. Interested? Join the AI productivity revolution by downloading the extension today.