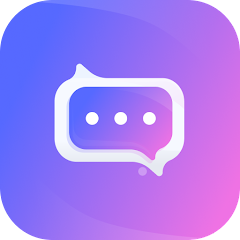 TOP #1 AI Chat & AI Writing Assistant of GPT-4
The revolutionary new way to create content! The GPT-powered app makes writing easier than ever before. Get started today and experience the power of AI writing! Use Chat AI to write, reply, chat, and correct grammar. Emails, essays, articles, social posts, and any material may be generated in over 25 languages.
Chat AI is an exceptional multilingual writing and knowledge assistant for students and professionals. Itify's Chat AI is guaranteed to increase your productivity and writing quality. Write articles quickly, respond to communications, and maintain professional language and tone. You may ask it anything and save time on time-consuming tasks by doing so. Welcome to the limitless possibilities of human-AI collaboration.
FEATURES:
*WRITE* articles, essays, emails, messages, and outlines on any subject and in any context. Merely define your topic (for example, "an essay outline on Beethoven" or "a report on enhancing sales"), and Chat AI will give precisely written material in the style of your choice, ranging from a small paragraph to a whole essay outline and essay. For your convenience, we also provide voice input. Choose the tone and voice for your GPT AI-generated text to fine-tune it.
*IMPROVE* the grammar and tone of any text. Chat AI will use expert spelling, grammar, and terminology to improve or rewrite preliminary writings and outlines. Interpret the tone of your work to verify that you are expressing your intended message.
*CHAT* Let's get started with Chat AI. You may ask it anything via text or voice. It will show you a lot of intriguing things.
*TRANSLATE* across 25+ languages to enable superior multilingual GPT AI communication for complex translation needs including multilingual live chat, website and book translation, email, and more. This is a must-have for everyone who uses English as a Second Language ("ESL") or teaches English as a Foreign Language ("TEFL"). GPT-4's Natural Language Processing ("NLP") can convert almost any language to any other language seamlessly, including Mandarin, English, Spanish, Arabic, French, German, Portuguese, Italian, Urdu, Korean, Hindi, Japanese, Vietnamese, and Tagalog. (If your language isn't mentioned, type "output in *language*" instead.)
Who It Benefits:
You should try Chat AI if you use Quillbot, Grammarly, Wordtune, Jasper AI, Copy.AI, Rytr, Ginger, AI Writer, Writesonic, Anyword, Hyperwrite, or ChatGPT.
*PROFESSIONALS* can immediately create and react to emails, messages, reports, and other documents in virtually any language with perfect grammar. The paragraph will check your grammar and repair any faults automatically. Every professional will see a boost in the quality, impact, and speed of their writing, from sales and marketing to customer service and operations.
*STUDENTS* may improve their writing, learn more about the world, discuss and cooperate with a top-tier AI writing and knowledge assistant, and receive immediate feedback on their work.
*ORGANIZATIONS* can enable their employees to be more productive while also improving internal and external communications. Grammatical mistakes and unexpected tones may cost businesses important connections. Chat AI ensures that your company is always portrayed professionally and in the best light.
About Us:
Chat AI was created with love by an Itify team of expert engineers and designers. We want to harness the power of human-AI collaboration and improve writing for both students and professionals. Interested? Join the AI productivity revolution by downloading the extension today.