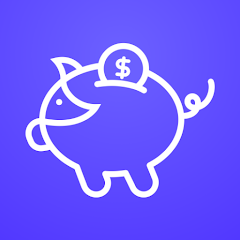 The all-in-one money app that tracks, budgets & saves for you
Money Tracker is the simplest finance application for keeping track of expenses and creating budgets since managing finances shouldn't be difficult or time-consuming.
To better manage your money, keep on top of budgets, and SAVE MONEY for your financial objectives, download Money Tracker right away.
FINANCIAL MANAGER
Keep track on your spending, earnings, debt, bills, and payments with just a few screen taps. It is quick, easy, and affordable. With simple-to-read information like total expenses, total income, spending by category, or pending invoices, you will have a better understanding of where your money comes from and goes.
FINANCIAL PLANNER
Searching for a capable budgeting app? You may effortlessly create a budget for your expenses using Money Tracker.
CROSS-DEVICE SYNC
At the same time, you can use many different devices to experience Money Tracker without any issues. You can easily keep tabs on your spending and view budget reports from anywhere.
Other qualities
– Debt: Keep track of your loans, debts, payments, and debt collection.
– Support for several currencies and accounts.
– Multiple languages: Germany, France, Italy, Russia, Spain, Portugal, Vietnam, Japan