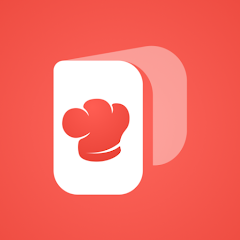 Top #1 AI Cooking App of GPT-4
• Are you tired of eating the same things week in and week out?
• Want to update the traditional foods for your family?
• Want to use the ingredients in your refrigerator to prepare delectable meals every day?
• Want to connect with other home chefs to exchange cooking advice and recipes?
• Have you used Smart Cooking AI Powered before?
Smart Cooking AI Powered is a global platform for sharing recipes and connecting the cooking community. Here, people like you come to find and share countless family dishes every day.
• Bored with the same old dishes? At Smart Cooking AI Powered, it's simple to locate other variations of your family's favorites.
• Taking into account each member of the family's preferences? For each challenging member of your family, such as vegans, dairy-intolerants, gluten-intolerants, or vegans, you can easily locate the correct food using Smart Cooking AI Powered's smart filters.
• Utilize all the goods in the refrigerator by conducting a simple search on Smart Cooking AI Powered using ingredient names.
• There will be other home cooks to assist you. Connect right away with Smart Cooking AI Powered's active and enthusiastic community of home chefs!
• Through Smart Cooking AI Powered, you can help other cooks create great, simple foods every day by sharing your advice and recipes!